Classes & Events
Pre-registration is required. You may register by phone by calling 206-842-5888 or in person at Bainbridge Gardens.
Class space is limited.
Tuition fee must be pre-paid to guarantee your spot.
Please check in at the main desk on day of class.
All classes will be held in our Northwest Greenhouse, which is covered, but not heated. In addition the doors will be open to improve ventilation. Please dress appropriately
Masks may be required to attend certain classes.
Attracting Hummingbirds

Sunday, April 2, 1:00 pm
Lisa Schmidt, CPH
Class Fee: $10
Turn your yard into a haven for hummingbirds! Enjoy watching these beautiful little birds buzz around your garden and pollinate your flowers! Our bird enthusiast Lisa Schmidt, CPH, discusses how to attract birds, maintain feeders, and plan for future generations of little hummers! Participants will receive 20% off selected plant purchases, valid only on the day of class.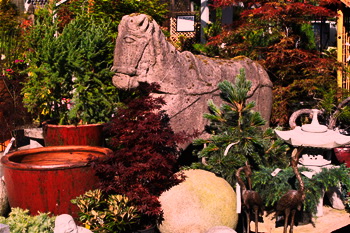 Spring and Summer Hours:
Monday through Saturday:
9:00am to 5:30pm
Sunday:
10:00am to 5:30pm
Closed Easter Sunday, July 4th, Thanksgiving,
December 25 & 31, January 1st.
Email us at:
info@bainbridgegardens.com