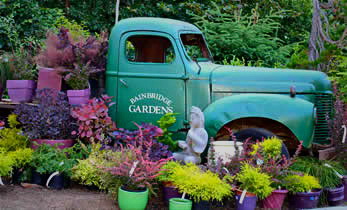 Discover the Natural Beauty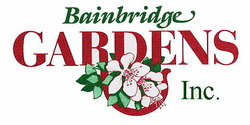 9415 Miller Rd NE
Bainbridge Island, WA 98110
206-842-5888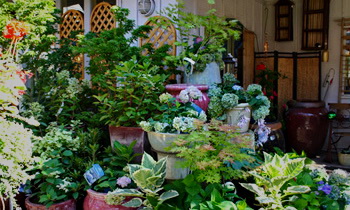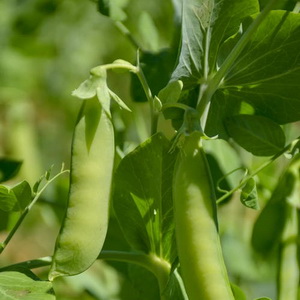 HOW WILL YOUR GARDEN GROW?
Yeah, it's cool and rainy, but it's also time to get your garden in shape:

It's time to amend your existing garden beds with compost. This helps improve drainage and adds nutrients.
We have veggie starts coming in multiple times a week from our favorite vendors, such as Butler Green Farm and Langley Fine Gardens. Soon we will be posting our new arrivals as they come in.
Seeds are here and they are moving fast. Come in for the best selection.
It's time to start and plant cold hardy vegetables. Come on in for a handout about what to plant when.
Don't forget the berries and fruits. We still have a large inventory of fruit trees and berries to pick from.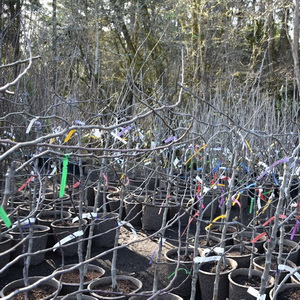 MUCH OF EVERYTHING
Good heavens! It's clearly spring. We've been getting truck after truck of screening trees, maples, shrubs, fruit, roses, bedding plants, houseplants, and more!

If you're looking for something special, this is probably a good time to come in while there's a variety to choose from.
We are quickly reaching the end of our spring tree and shrub shipments, so any special requests need to be submitted soon.
New houseplants are coming in weekly. Houseplants are super popular, so they move fast.
And we can't forgot to mention that Bainbridge Gardens is a great place for Easter and Mother's Day gifts. Check out some of the new card lines that Donna is bring in.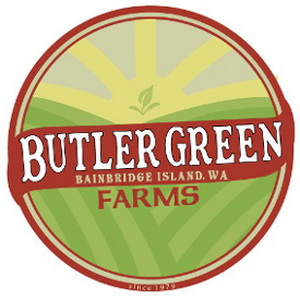 BRIAN'S TIPS
Brian MacWhorter of Butler Green Farms has been gracing us with his gardening insights for years. Finally, he's captured many of this thoughts in a monthly blog.

SAFETY THIS SPRING
Thank you for respecting our safety procedures at Bainbridge Gardens. As our staff members start to get vaccinated, there is optimism in the air! However, we're sorry to say, we still haven't quite reached the light at the end of proverbial tunnel. Here are our current safety protocols at Bainbridge Gardens:

Face masks are required everywhere on the nursery grounds (children under 3 are not required to wear a mask). You must wear a mask regardless of whether you've been vaccinated or not.
Occupancy in the buildings is at 50% capacity.
Please maintain a safe social distance of 6 feet between yourself and others.
We ask that if you are feeling ill or cannot wear a mask, please stay home and call us to arrange a contact-free delivery or curbside pickup.
We continue to accept orders over the phone or by emailing us, but please note that these orders take 24-48 hours to fulfill.
Bainbridge Gardens is...
...a family-owned garden center located on a historic site on beautiful Bainbridge Island. Our six-acre nursery is well-stocked with large trees, native plants, unusual varieties of shrubs, bonsai, seasonal color, pots and garden art. We also have one of best selections of houseplants in the area. With plenty of parking and an extensive gift shop, Bainbridge Gardens is a popular spot for Islanders and out-of-town guests.