Holiday Wreaths
Make one yourself or have us design a custom wreath for you!
Now through December 23
Our do-it-yourself wreathmaking is a popular activity to do with your family:
Creating a wreath is easy. One of our staff members will get you started!
There's no charge to use one of our machines, but you do need to purchase a wreath ring from us.
Reserve a time slot in one of our 4 wreathmaking sections.
Bring your own greens or buy some from us by the pound.
Finish your wreath with a ribbon, pine cones, or holiday decor.
We sell boxes for your wreath and can ship it via UPS.
To reserve a time slot, call us at 206-842-5888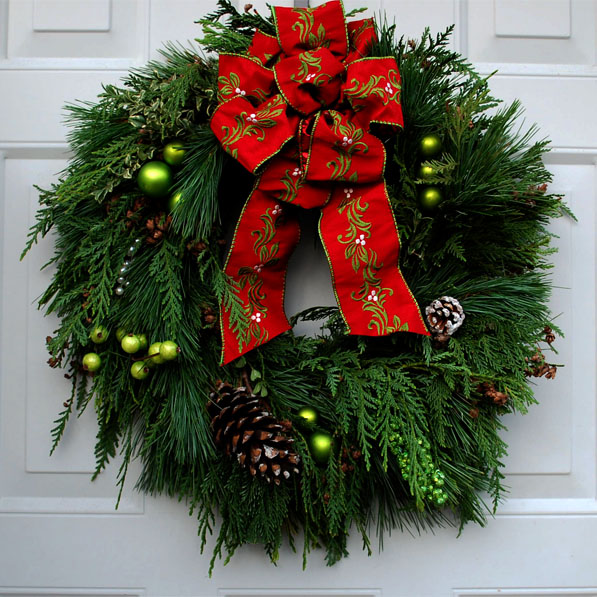 Order a custom wreath:
Custom wreaths are available in sizes 12 through 48 inches.
Let us know if you have a specific color scheme or choice of materials.
We can create the base only, if you prefer. You finish it with your own decor and a glue gun.
Typically, turnaround time for custom wreaths is up to 3 days.
Wreaths can be shipped via UPS.
Call us or come in to order your unique wreath.