New Classes, New Products
Click the link above for March and April classes.
Plants are coming in fast! Screening trees, maples, rhododendrons, roses, fruit, and more!
Come in now for best selection.
Need Easter decor? Some spring-y gift items have showed up!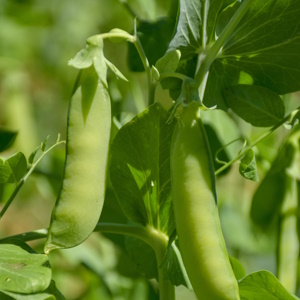 Qs ON PEAS

Do you have your peas planted yet? The old saying is to plant your peas before President's Day.
Well, if your peas aren't in the ground you still are okay. Most peas are ready to harvest in 60 to 70 days, and production slows down when the weather gets too warm, so you can do the math. We should also note that we have pea starts, so you already have a head start in getting your spring peas going.
What are the different kinds of peas?
To make things confusing, some of the pea types have multiple names:
English peas, Garden peas, Shelling peas - Peas that you remove from their pods. These are the peas in the store that are frozen or canned (yikes).
Snow peas, flat peas, Chinese peas - Flat, edible pods that are often used in Asian cooking.
Snap peas, sugar snap peas - Thick, round, and juicy pods that are very sweet and delicious raw.
Also, some peas are bush peas and some are pole/vine varieties. Bush peas typically grow to 18-30 inches. Pole/vine varieties can grow to 6 feet.
Where should I plant my peas?
Peas need lots of sun but can grow with a little shade. To establish a healthy root system, add some compost to your soil. Peas (like all seeds) need moisture to germinate, but should not sit in water. Healthy, well-draining soil is best.
How should I plants my peas?
Plant according to your seed packet. Typically peas are planted 1-3 inches apart, and 1-1-1/2 inches deep.
Do I need a trellis or support?
Yes, for peas that grow taller than two feet, they will likely need support. You can use stakes and string, chicken wire, cages, or come up with your own solution.
When should I harvest my peas?
It varies with the variety of pea, but once you see your peas flowering, you will likely have peas to harvest not long after. Don't wait too long. Young peas are tender and sweet. Old peas get starchy and stringy (though some people like them that way...) Also, harvesting your peas encourages the plant to produce more peas.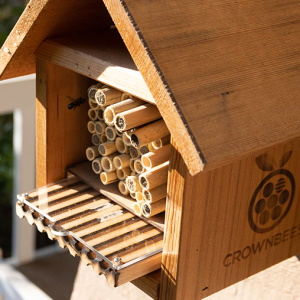 HERE COME THE MASON BEES

Now that we've hit 55 degrees (finally!), we can say it's mason bee season!
Consider setting up a mason bee house near your fruit trees or flowering plants. Mason bees are amazing pollinators. Their pollination rate is 120 times greather than that of a honey bee! They rarely sting (males don't have stingers) and are solitary (vs hive) creatures.
Mason bees emerge from their cocoons in early-mid March, when the temperatures reach around 50-55 degrees. These docile bees will immediately begin to pollinate our early flowers, fruit trees, and shrubs. (We have a table of blueberries near our mason bee houses for this purpose.)
Mason bees have a pretty short lifespan. Males die shortly after mating. Females live for about six weeks. It's at this time that they go to work, laying eggs and pollinating your plants.
How to start housing mason bees:
Basically, you need just a few things to start. A house, nesting materials, and some bees or bee cocoons.

Bee houses should be mounted along a sturdy wall where they are protected from wind and rain, such as an overhanging eve. The house should be placed where it will receive some sun, and face either south or west. Mason bees travel 200-300 feet, so place the house reasonably close to what you want to pollinate.
Mason bees will lay eggs in hole-drilled wood blocks, or paper tubes.
Wild bees can find your new housing, but it helps to get things started by adding farm-raised bees to the new house. We sell tiny boxes of cocoons. Simply open the little box and tape it to the side of the bee house. A healthy colony can multiply 7x in one season!
At the end of the year:
While you can leave the bees in their house through the winter; collecting and storing cocoons in the fall will help protect them from predators and parasites. Remove the cocoons from the nesting material and store in a mesh bag in your fridge until spring. Keep a wet sponge or cup of water near the cocoons so they don't dry out.
Before next spring, clean the house, remove any old tubes, etc. as mason bees will only lay eggs in clean houses.

If you want to get started or would like a handout on mason bees, drop by!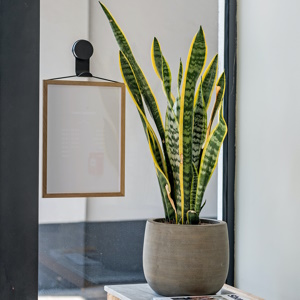 HOUSEPLANTS LIKE SPRING TOO
Now that there's a little more sun and warmer temperatures, your houseplants are starting to come out of the winter doldrums.

As the days lengthen, your plants will start to grow more actively. Check your plants more water a little more frequently now. And you can apply houseplant fertilizer.
Consider the location of your houseplants again. What was a bright location might get too bright during the spring and summer.
If your plants are busting out of their pots, this is now a good time to repot them. We have had several shipments of pots lately, by the way...
Spring cleaning applies to houseplants too! Dust off the leaves, remove decaying leaves, check for pests (they too are awakening).
And consider adding a few new plants to your collection.
SAFETY POLICIES AT BAINBRIDGE GARDENS
Face masks are optional throughout the nursery. We ask that if you are feeling ill and cannot wear a mask, please stay home and call us to arrange a contact-free delivery or curbside pickup. We continue to accept orders over the phone or by emailing us, but please note that these orders take 24-48 hours to fulfill.
Bainbridge Gardens is...
...a family-owned garden center located on a historic site on beautiful Bainbridge Island. Our six-acre nursery is well-stocked with large trees, native plants, unusual varieties of shrubs, bonsai, seasonal color, pots and garden art. We also have one of best selections of houseplants in the area. With plenty of parking and an extensive gift shop, Bainbridge Gardens is a popular spot for Islanders and out-of-town guests.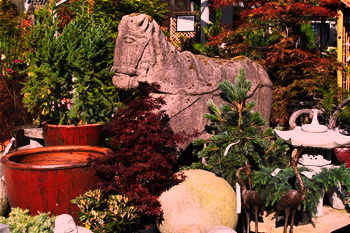 Spring and Summer Hours:
Monday through Saturday:
9:00am to 5:30pm
Sunday:
10:00am to 5:30pm
Closed Easter Sunday, July 4th, Thanksgiving,
December 25 & 31, January 1st.
Email us at:
info@bainbridgegardens.com