Junkoh Harui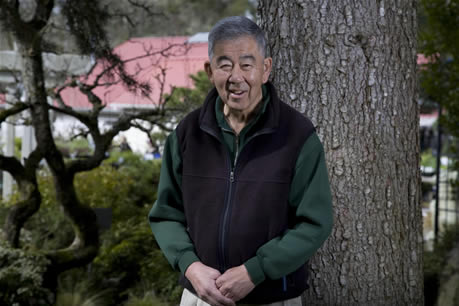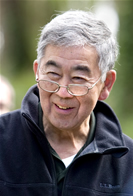 Many of our longest customers remember the friendly smile and relaxed demeanor of our founder Junkoh Harui. Junkoh's love of the garden and his commitment to his customers allowed him to share the beauty of nature with generations of Bainbridge Islanders. Junkoh was known for his involvement and leadership in countless community projects and events. He is credited for inspiring many to seek their talents and follow their dreams and was respected and admired by many in the community.
Born on Bainbridge Island on June 23, 1933, Junkoh grew up with his sister and three brothers amidst the natural beauty of pre-war Bainbridge Gardens. Junkoh graduated from Bainbridge High School in 1951 where he was Associated Student Body President. While in college, Junkoh met his wife, Christina. Junkoh graduated from the University of Washington in 1955, becoming a life-long Husky fan.
In 1958, Junkoh and Chris, opened Bainbridge Island's first florist, Town and Country Florist in a 900-sq.-ft. space next to Town and Country Market in Winslow. As business grew, Junkoh and Chris moved the shop to the middle of Winslow Way. They continued to expand the nursery and in the early 70's, they moved the shop to the "Village," a larger location which became well-known along Highway 305. In 1989, Junkoh and Chris moved the nursery to its present location, the site where Junkoh grew up, renovating the site and renaming the business "Bainbridge Gardens." In 2008, Junkoh and Chris celebrated 50 years of marriage and 50 years of business on Bainbridge Island.
Junkoh passed away in October 2008, leaving behind quite a legacy. We sincerely hope that the spirit of Junkoh's work lives on at Bainbridge Gardens, and we love to hear your stories about Junkoh impacted your lives.