Chris Harui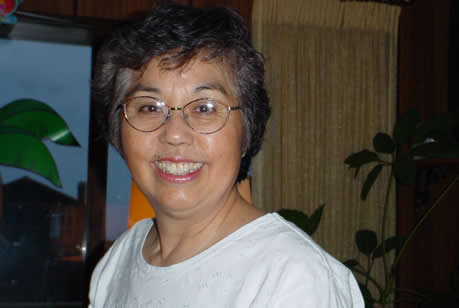 Although many of our customers remember Junkoh Harui fondly, they also fondly remember who it was who managed the books, four kids, and Junkoh. Others remember Chris Harui as the owner of Bainbridge Gardens from 2008 to 2014 and who offered incomparable, real-world advice on gardening.
Born on February 10, 1932, Chris grew up the middle child of five, farming in Seattle and south King County. She was incarcerated with her family first at Camp Harmony in Puyallup and then the Minidoka War Relocation Center in Idaho during World War II. Chris was the first of her family to go to college. At the University of Washington, Chris earned a Bachelor of Science degree and met her husband, Junkoh. They were married for 50 years, separated only by Junkoh's passing in 2008.
Chris was an avid gardener, and she could be found in her garden well past dusk in the summers. She was often testing new vegetable and fruit varieties that the nursery carried, and the family was often the "beta testers" of these trials. She also unhesitatingly shared the bounty from her garden with family, neighbors and staff.
Chris passed away in 2014, handing the reins over to daughter Donna. We miss Chris' work ethic and no-nonsense attitude, and we continue to hear staff members say, "Oh, this is Chris' favorite variety" when talking about certain fruits and vegetables.